They're the type of images that make you want to be on holiday the minute you see them. Crystal clear waters, pristine white sand and endless sky – they're a regular sight on the 74 islands that lie off the coast of Queensland and between the Great Barrier Reef. Step into another world with this selection of tropical, paradise islands.
Hamilton Island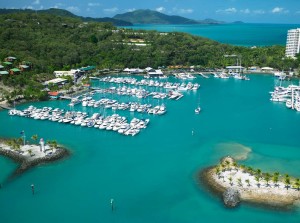 Most well known and therefore the most popular of the islands that lie off the coast of Queensland, Hamilton Island is the largest of the Whitsunday Islands. You'll find everything here from five star resorts to eco lodges, and high end restaurants to golf courses. Although it's a popular spot with honeymooners, Hamilton Island is also incredibly kid and family friendly with numerous activities including excellent water sports.
Orpheus Island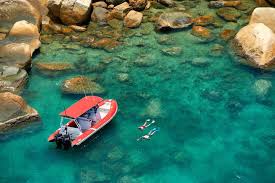 Relatively undiscovered by tourists, this island is situated a short distance from Townsville. It has almost 1500 hectares of bush meaning that the wildlife is impressive and abundant. For those wanting to relax, there are 30 beaches on the island and Orpheus Island benefits from secluded snorkeling spots on the outer barrier reef close by. For those wanting a day trip, head over to Fantome Island which was a former leper colony with a real sense of history.
Fraser Island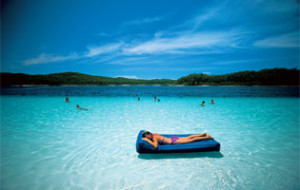 This gem has the title of the world's largest sand island. However it's not just beaches that you can enjoy here as Fraser Island also has more than 100 fresh water lakes – for those of you not keen on saltwater. If you're after a bit of an adrenaline rush, why not hire a four wheel drive and explore the terrain at a faster pace?
Heron Island

For diving enthusiasts, there really is no better spot in the whole of Australia. Within 15 minutes of the shore, divers can enjoy over 20 dive sites meaning they'll be spoilt for choice and wanting to keep coming back for more. There'll be tonnes to see beneath the sea – from reef sharks and rays to majestic turtles and eels.
You won't be disappointed by island life in Queensland. The Great Barrier Reef is famous across the world and the islands off the coast of Queensland offer the ideal point to explore from. Chances are that you won't find it easy heading back to the mainland!